AN ATTORNEY YOU CAN TRUST
Montoya Law is an experienced Orange County, CA law firm specializing in workers' compensation and personal injury representation. Get a free case evaluation and personalized legal advice from our experienced attorneys. We are committed to providing quality legal services to our clients.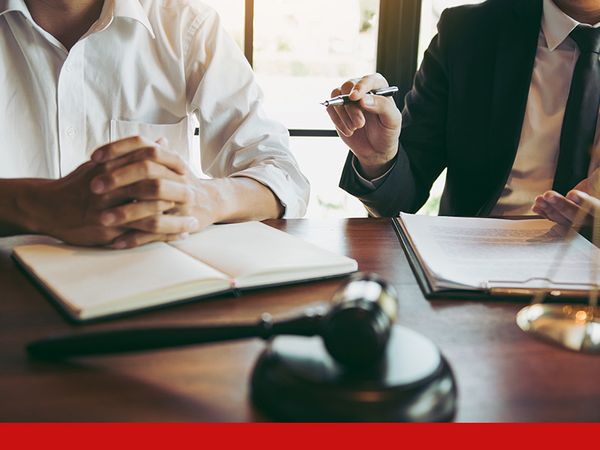 Years of Dedicated Client Service
Attorney Ruben Montoya created Montoya Law with the firm belief that if you hire an attorney, you should always be working directly with them. Before founding Montoya Law, Ruben was the managing attorney for a highly esteemed Worker's Compensation / Personal Injury firm, where he managed to multiply workers' compensation settlements. When a claim wouldn't settle for what the injured worker deserved, Ruben took the fight to court – and won. Take the Rodas Case, for example. Despite the defendant's appeal and Reconsideration, Ruben refused to stop fighting for the Rodas family. He took the case to the CA Court of Appeals, taking it out of the Workers Compensation Appeals Board jurisdiction, and achieved a favorable outcome for his client – a decision that was even published.
Experienced Attorneys Specializing in Workers' Comp & Personal Injury
Ruben Montoya of Montoya Law, A.P.C. has a proven track record of achieving favorable outcomes in court and settling millions of dollars of cases out of court. He knows how challenging it can be for injured workers and their families to come to him in their time of need, and he takes their trust in him very seriously. At Montoya Law, we understand the importance of protecting our client's rights and promise to fight for them vigorously. We strive to be a reliable and reassuring presence for injured workers and their families. Our commitment to fighting for our clients is unwavering.
Compassionate Representation You Can Trust
Mr. Montoya's work has been featured in publications such as The Wall Street Journal and Inc Magazine, and he has been recognized for his service in the legal field with numerous awards and honors. He received the National Trial Lawyers 40 under 40 award from The National Trial Lawyers Association, which recognizes attorneys under the age of 40 who are considered to be the best in their state. He also earned the Top 10 Attorneys Under 40 award from the American Institute of Legal Advocates, which is awarded to attorneys who have achieved the highest level of professional achievement and have demonstrated the highest degree of ethical standards. The American Institute of Legal Counsel also awarded Mr.Montoya the Client Satisfaction Award in recognition of his commitment to client satisfaction, legal knowledge, and communication ability. Mr. Montoya is also a member of the California Bar Association, the American Bar Association, the Consumer Attorneys Association of Los Angeles, and the American Association for Justice.
Mr. Montoya's success is a testament to his hard work and dedication to his clients. He is passionate about helping those who have been wronged by large corporations and is devoted to fighting for the rights of his clients. Mr. Montoya is committed to providing top-notch legal service and has been recognized by his peers and organizations for his efforts. He is an exceptional attorney and a tireless advocate for those who need it. Other accolades and awards of recognition include:

Top 25 Workers Compensation Trial Lawyers Association
Members of the Workers Compensation Trial Lawyers Association — Top 25 exemplify superior qualifications of leadership, reputation, influence, and performance in their area of specialty.

Avvo Rating of Superb
Top Attorney Workers Compensation

Member of American Law Society
Home of America's Top Lawyers

"Multi-Million Advocates Forum,"
One of the most prestigious groups of trial lawyers in the United States — Membership is limited to attorneys who have won million and multi-million dollar verdicts and settlements. There are over 5000 members throughout the country fewer than 1% of U.S. lawyers are members.

2018 Top 20 Settlements in the State of California for Personal Injury

"Top 10 Workers' Compensation Attorney"
Reserved for those lawyers who exhibit excellence in their practice. Less than 0.5% of attorneys receive this distinction.
Published Top 25 Noteworthy Panel Decisions — Rodas vs. WCAB

"Super Lawyers Rising Star" 2018 - 2021
"10 Best Attorneys for Exceptional and Outstanding Client Service by the American Institute of Personal Injury Attorneys"
Get a Free Case Evaluation Today
At Montoya Law, we understand that quality is more important than quantity. We use the latest technology available to provide our clients with the highest service quality and stay ahead of the curve in this new era. Our team of experienced attorneys plan, strategize and execute using the best available tools, ensuring that each case is handled in a timely, efficient manner. We are proud to be the law firm for a new age, dedicated to delivering top-notch legal services that keep pace with the ever-changing needs of our clients. Our commitment to quality over quantity makes us the ideal choice for people in search of legal representation in this new generation. Montoya Law — A new law firm for a new era.