Need A Free Legal Consultation?
Montoya Law is dedicated to providing the best possible legal representation and assistance to injured workers in need of workers compensation. We understand the complexities of the workers compensation process and are committed to helping you navigate through the system in an efficient and effective manner. Our attorneys have the knowledge and experience to strive for the best possible results for our clients. We are committed to ensuring that you receive the maximum compensation for your injuries and will fight to protect your legal rights. With Montoya Law, you can rest assured that you have an experienced and devoted advocate on your side.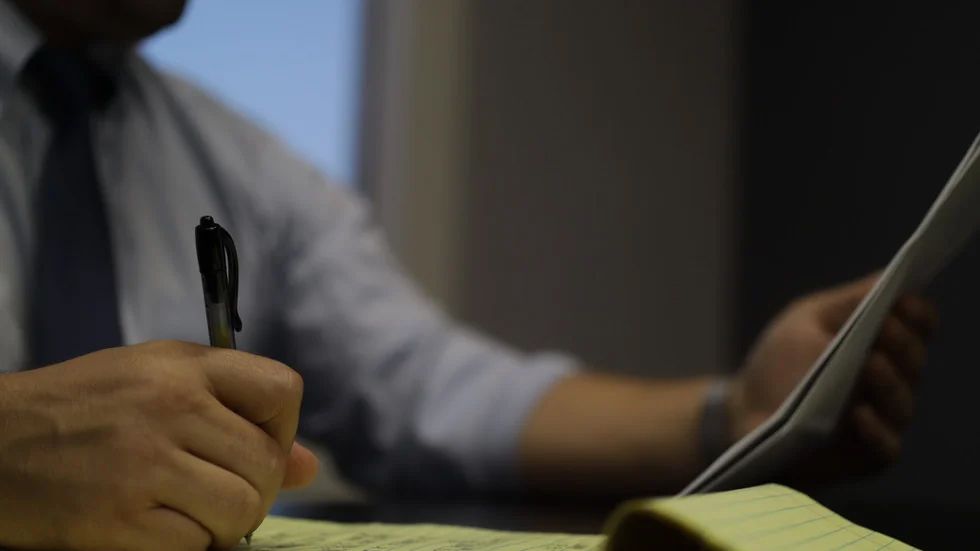 Workers' Compensation
If you were injured at work and have any questions regarding the Workers Compensation system call MONTOYA LAW and let us answer your questions, doubts or inquiries free of charge. All initial consultations are free. Workers Compensation insurance companies have trained professionals handling Workers Compensation claims. You should too. FREE INITIAL CONSULTATION.
Continuous Trauma-injury
Performing continuous movement and activity can lead to injury. It is very common for employees to have increased pain due to job duties. It is known as a continuous trauma. This is a legitimate job injury caused by your everyday job obligations. If when you get home you are in pain you very likely to have suffered a work related injury and are entitled to Workers Compensation benefits. Remember your employer does NOT pay you for the wear and tear in your body only for the work you performed for his benefit. Call MONTOYA LAW immediately at 714-752-0572 or contact us online for a free consultation.
Traumatic Brain Injuries (TBI)
It is unfortunate to see so many injured workers suffer TBIs. This is a very confusing injury because the victim of the injury is not completely aware that he has suffered such. Mostly confused, mood swings, lack of memory and overall cognitive failures the client falls into major depression. At Montoya Law, A.P.C. we know how to identify Traumatic Brain Injuries suffered at work. We will get you correct treatment for all your complaints suffered as a consequence of your TBI and get you the financial and health settlement you deserve.
Death Claims
It far too common that employee suffers an injury that leads to that employee's death. This does not need to be due to any negligence by employer but by the employee performing a job duty for the benefit of the employer which causes him to suffer an injury and eventual death. Most common are specific injury, such as a construction fall, motor vehicle accident etc... However the death may occur due to the employee being exposed to chemicals, asbestos, etc... that cause a mortal condition, such as cancer, respiratory failure and others that leads to the employees death. This injuries are compensable injuries for which the employer is liable. In some instances the death may occur due to the negligence of a third party. When the death occurs due to the negligence of a third party the dependents of the deceased may have a civil cause of action as well. We have successfully represented clients in all types of death cases and third party liability. We have recovered millions for our clients. Although we cannot provide the loss of a loved one we can surely alleviate the financial burden and give financial justice.
Personal Injury
MVA (Motor Vehicle Accidents). When you are injured in a motor vehicle accident because of the negligence of another you may be entitled to medical attention and monetary compensation. MVAs can occur in may ways. Examples of such are as follows:
Driver: If you suffer a MVA as a driver due to the negligence of another you may be entitled to medical attention and monetary compensation. This negligence does not limit you to another driver but also to a condition in the road, obstruction created by another or motor vehicle you are driving malfunction. If you or a loved one have suffered a motor vehicle accident due to the above call us immediately before you giving a statement to the insurance carrier.
Passenger: If you are a passenger in a MVA you have right and may be entitled to monetary and medical benefits. With our partner firms we have recovered millions for passengers involved in MVA. This include but not limited to the following:
Uber passenger
Lyft passenger
Public Transportation
Etc...
Cross-Over
Third party liability In A Workers Compensation Claim. This is a scenario where a worker is injured at a job site due to the negligence of a third party who is not the employer. A very common example is in construction work. Imagine you the company you are an employee of is in the business of laying piping for a project. In that construction site other companies are hired to do framing, another one to do roofing, etc... While you are laying piping in the second floor the company laying foundation negligently failed to secure the floor you are in. Due to such negligence the wood loosens and you fall causing injuries. In this example not only do you have a workers compensation claim but you also have a personal injury claim against the company that lay down the foundation. This is what we call cross-overs, third party liability. With our partner firms we have recovered millions for our clients representing injured workers and third party liability claims.
Premises Liability
Premises liability refers to a landowner's liability for injuries caused by property defects, hazardous conditions, inadequate security, and/or unsafe premises. Property owners and businesses alike have a duty to provide a safe environment for their visitors. When they fail to do so, and an individual is injured on the property owned or maintained by someone else, then the landowner or business may be held legally responsible for the visitor's injuries, including the injured.
Product Liability
As consumers, we expect that the product we purchased is free of defects and dangers. Unfortunately, that is not always the case. Products can be defective and cause injury and even death. At MONTOYA LAW we make sure that the responsible party is held responsible. Responsible parties may include a product's manufacturer, designer, retailer, or wholesaler. Regardless of negligence, all parties involved with the production and distribution of a defective product may be held liable for any resulting injuries.
If you have been injured or a loved one killed by a defective product call MONTOYA LAW at 714-752-0572 or contact us online for a free consultation to answer your questions and analyze your case.
Personal Injury
If you have suffered an injury due to the negligence of another such as a car accident, call us today!